Reliable and skilled Android developers

As a leading Android App development company, we give all our customers the finest and most dexterous team of developers. Their skill sets are synchronized with the specifications of your project. When you recruit them, they begin working for you efficiently and dedicatedly.

Robust architecture

Our developers are taught about the Android platform's security cracks. They employ top security protocols to resolve this, which seal the app's architecture with strong security layers throughout.

Full transparency

Throughout our Android app development process, we offer transparency. That is why we report on a regular and weekly basis to our customers to remind them about the progress of the project and make recommendations whenever possible.

Flexible hiring models

We offer you the ease of recruiting our skilled Android app developers at an hourly and fixed price with personalized hiring models. Through this, you can choose the model that best suits your project's budget.
Android App Development Services Includes
Ideation and Planning

First of all, our

mobile app development

team will get familiar with your project idea and its objectives. After refining the plan and preparing a detailed insight, we will create a design for every page that has a seamless flow. Then, we'll develop the app based on the wireframe of android development services.

Design and Development

The second step is to design the app. In this phase, we will add graphics, icons, and features to produce a visually appealing app. In this stage, we'll also develop the app by adding the required functions and server-side elements in our android development services.

Testing and QA

At this stage, our testing team will check the app for bugs and conduct the necessary revisions to ensure that the app runs smoothly. The app will be given the finishing touches, and all issues will be resolved.

App Deployment

This is the final phase! We will deploy the application in the Play Store. Now, your customers can download the app and you can generate a profitable ROI.
Learn What Are The Current Trends In Android App Development

Power of Data in Shaping the Future of Mobile Application- Webinar
Thursday | December 17, 2020
Join us to learn how our customers get $20 on every $1 spent on their Mobile Applications using consumer data. In this Webinar you will learn everything in between How to Collect Data to Taking Action with Data.
Quarterly Distribution of Over USD 5M Managed by Brainvire's Investor App
A Salesperson Tracker Mobile App Raises 37% Increase In Sales
A Modern Travel Journal App to Building Detailed and Real-time Narratives
View More Case Studies
Elite customer list, join them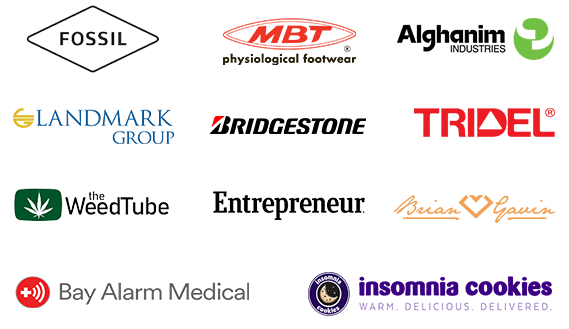 Do you want to know more about our Android development services? Feel free to connect with us by filling out this form! Our team will be happy to guide you through our process.
Testimonials
Their design team is top-notch and ahead of the curve; they understand the customer behaviour. Crafted amazing digital solution which helped to convert the vision, and achieve what we were looking to. Kudos to the team.
Steven Oubre
Founder - Healthcare Express US
"The app has yet to launch but has garnered praise from critical stakeholders. Brainvire Infotech Inc continues to provide bug fixes and updates. Their expert team works with flexibility and patience to make collaboration effortless. They deliver high-quality products that exceed expectations."
FAQS
Who will be looking after the project while my application is in development?

We have a team of project managers, developers and designers who will be working on your project. They will continuously update you during each development stage and pass on your changes and approvals to the respective teams.

Why should I choose Brainvire for Android application development service?

By choosing us as your Android app developer for Android Development, you can build user-friendly applications and open up more business opportunities in the Android development community. With our apps, you can also offer a faster, more seamless experience to your customers.

Which technologies and tools do you use to develop Android applications?

We use various tools and technologies such as XML, SQLite, Android NDK, Realm, and Android SDK to design and develop an Android application for your business.

Which programming languages are the best for developing Android apps?

The programming language most commonly used to develop Android applications is Java. In fact, a major part of the Android operating system is written in Java. But we also use C, Android NDK, and C++ to build Android applications.
How i can start android development services with Brainvire for my business?

You can simply call or email Brainvire to begin your android development services. Brainvire's developers can make your website development easy and fruitful.

Does Brainvire a leading android application development company offers post-project completion services?

Definitely! Brainvire understands the concern of businesses and hence offers post-project services once the project is completed. Brainvire's developers can assists organizations with quality training, maintenance, and optimal use of the application.

Will you partner with us as a android app development company for our clinets?

Brainvire can partner with you to provide an android app development for your clients. Brainvire's android developers can note the client requirements and then recommend the right solution to them.

Is Brainvire provides custom android app development services for my business?

Brainvire doesn't aim to offer a standard solution to all enterprises. Instead, they can create a tailored android app to suffice the needs of your business. The app development company can custom-build a robust solution based on your industry and brand position.
500+

Live Apps

50+

Apps of the Year

50M+

Downloads

500+

Five-star Rating