The Ultimate Digital Enabler Trusted by Brands Worldwide
Brainvire has been selected by proven brands and giant corporations around the world as their trustworthy tech partner.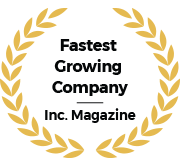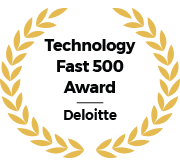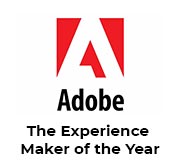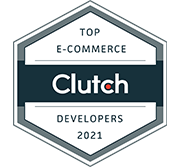 Ecommerce Website Development Company
Brainvire is an expert in custom eCommerce development services to build beautiful platforms and accelerate eCommerce projects. We unlock the potential of eCommerce platforms as a distinguished eCommerce web development business to provide you with feature-rich, exclusive, and reliable eCommerce websites. Our knowledgeable team of highly qualified web developers creates customer-focused digital products Ecommerce web applications using Drupal,
Magento development
, WooCommerce, Shopify, and BigCommerce.
Our Accelerator Packages
Brainvire Quick Launcher of B2B Commerce will fast track your ecommerce business growth. Get your store up and running within weeks.

Know More

Kick-start Your B2C Engagement with Adobe Commerce (Magento) Accelerator Within 4 Weeks

Know More

Rapidly scale up your Pharma business with our specialized eCommerce Quick Accelerator solution

Know More
Ecommerce Website Development with Brainvire
Keep ahead of the competition with our web and mobile app development services for technical, enterprise-grade eCommerce. To meet the vital requirements of global customers across sectors, we combine our eCommerce growth experience with modern technologies.
Scalable solutions

Mobile-friendly

Superior UI/UX

Quick Deployment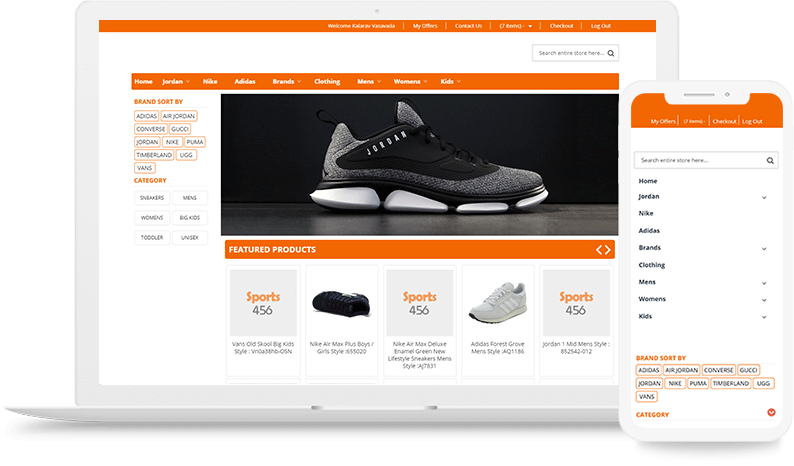 Taking Ecommerce to New Heights
Our eCommerce solutions use in-depth research and data-driven approaches that cover different aspects of eCommerce and its components. To create a customer-centric eCommerce website that generates sales and increases ROI, we use advanced instruments and techniques.
Specialized in Ecommerce

Innovative Designs

On-time Delivery

Dedicated Team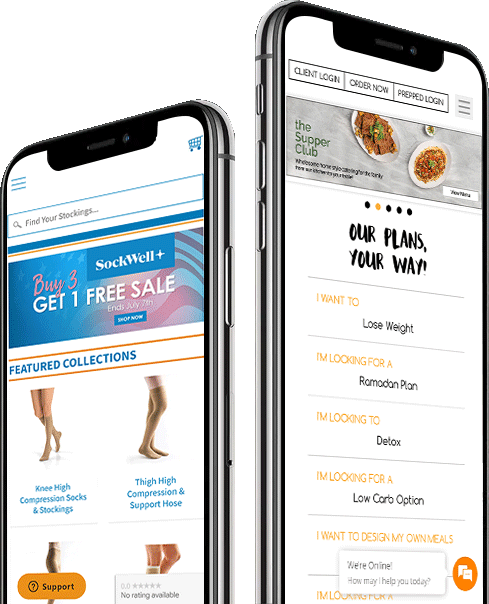 Advanced Features of Our Ecommerce Development Services
Our eCommerce web developers have practical expertise in the design, creation, and promotion of eCommerce websites to compete and extend the company scope effectively. We add the following value-added features to your eCommerce solution.
Chatbots

AR/VR

POS Integration

ERP/CRM Integration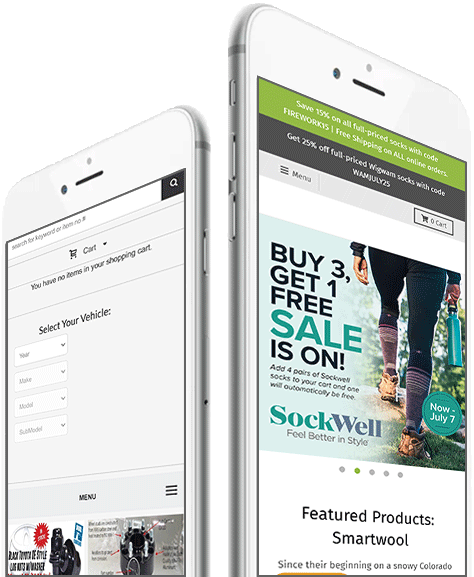 Why Choose Brainvire's Ecommerce Development Services?
1

Ecommerce Website Design or Development

In order to design an attractive website tailored to your business needs, our eCommerce design team practices agile techniques. We are an eCommerce development company that develops a high-quality website that emphasizes usability, security, performance, and stability using the latest tools and technologies.

2

Ecommerce Marketing

We devise successful eCommerce marketing strategies and conduct on-page and off-page SEO activities to increase the online visibility of your e-commerce website. Using data-driven

eCommerce SEO techniques

and marketing tools to improve website traffic, our marketing team addresses business objectives.

3

Payment Gateway

We integrate popular payment gateways and mobile wallets into your website for better user convenience and security. Our eCommerce developers use Paypal, ApplePay, Authorize.Net, GooglePay, and more.

4

Ecommerce PPC Advertising

With data-driven

PPC advertising

, we extend the reach of your brand, generate relevant leads, and boost sales. Our marketing specialists concentrate on producing results through successful paid campaigns.

5

Chatbot Integration

By designing and integrating an advanced chatbot with cognitive abilities into your eCommerce website, we ensure 24x7 support for your customers. The chatbot improves customer services by asking the right questions to customers.

6

Ecommerce Analytics

To ensure that it performs effectively across devices, we constantly monitor your eCommerce website's main performance indicators (KPIs). By changing and applying techniques, our analytics team is searching for new ways to boost the efficiency of websites over time.
Our Ecommerce Development Expertise
Development of multi store eCommerce platform

Custom eCommerce design and development

Marketplace development

Shopping cart development

Online store customization

Payment gateway integration

Modules and plugins development

Magento eCommerce development

SAAS eCommerce solutions

Website Maintenance and Support

Developing websites with Shopify, Prestashop, WooCommerce, etc

Customize and optimize existing eCommerce website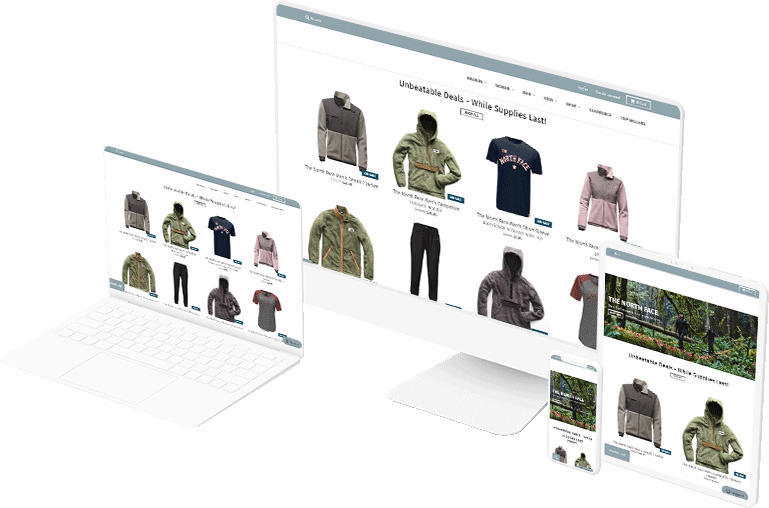 Customer Success Stories
How to Grow your Business 5X with Data Insights and Personalization
Thursday | December 16, 2021
Personalization is vital for customer retention. The more you know them, the better you'll be able to serve them. Watch this virtual event to learn how to use personalization to convert your visitors into leads in less time.
You will be in good company of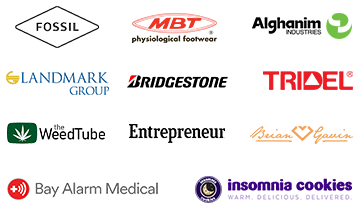 Hire Us
Ecommerce Website Development Services for Top Clients
Additional Ecommerce development services
Online Booking

Compatible with multiple payment options
Responsive designs and User-friendly interface
Ready-to-go solution available
Customized Plans and Solutions

Fleet management

Satellite Viewing and Monitoring
Improved Security Features
Automatic Driver Assignment
Flexible Labeling

Medical and pharmacy

Quick Login and Upload Prescription
Payments and Offers
Categories Wise Search and Drug Info
Easy Order Tracking
Technologies
Artificial intelligence

Anomaly detection
Real-time video analysis
Cognitive computation
AI/ML integration

AR/VR

Mobile VR
AR/VR solutions
3D visualization platforms
VR wearables solutions

IoT

IoT solutions
Hardware integration
Device management
Industrial IoT solutions
Ecommerce Website Development Services
We cover most of the industries in our eCommerce development services.
Grocery Stores App Development

Application for grocery delivery, field management, grocery stores, and supermarkets.

Restaurant and Takeaways

Applications for restaurant, cloud kitchens, diners, for delivery and takeaway.

Travel and Tourism

Applications for hotel booking, ticket booking, flights, road transport services.

Fashion and Clothing

Fashion and clothing ecommerce apps with the latest interactive features such as virtual try.

Jewelry Ecommerce

Apps for jewelry and fashion jewelry businesses with top features, and security.
Ecommerce Development
Ecommerce allows businesses to go online and cater to a broad customer base. Ecommerce sellers can move their products both offline and online.
More Case Studies
Trusted Ecommerce Website Development Company
Brainvire. a leading Ecommerce Development Company has proven expertise in eCommerce development services and an experienced team of developers.
800+

Full eCommerce Sites Built

600+

Customizations and Extensions

100%

Customizable
Best Ecommerce Development Company
Brainvire creates tailored eCommerce development solutions for any form of customer, from start-ups to enterprise-level websites, covering 90+ countries. We build personalized eCommerce solutions with 20 years of experience as an eCommerce company. With 10,000+ satisfied customers, we have a sound record of completing 15,000+ projects. Our eCommerce dedicated professionals help you thrive in your business by providing a fully-functional and interactive eCommerce platform to extend your business reach. Our eCommerce experts are able to offer peerless web development services by providing you with fun results, having advanced and all the new eCommerce technologies under our belt. We deliver guaranteed quality eCommerce website solutions in the shortest period with total commitment and harmony. We make exemplary solutions that add value to your organization by integrating development resources with our in-depth domain knowledge.
Get Remarkable Ecommerce Solutions
We are a digital enabler and market leader in ecommerce development. Our solutions are preferred by world-leading organizations and brands.
FAQs
What is eCommerce development?

Ecommerce development is the process by which an online retail business is structured and can work properly. The process covers different aspects, like enhancing the supply, collaborating with a shipping company, and developing the network. Another aspect to develop in the case of eCommerce development is ensuring proper marketing and customer communication. No eCommerce website can provide services properly if any of the above aspects aren't taken care of.

How do I build an eCommerce business?

To start an eCommerce business, you need to follow some steps. They are: 1. Access the eCommerce business models and go through them 2. Research all the aspects of the business 3. Determine the products you want to sell 4. look for the right audience 5. Go for trademark registration and a brand copyright 6. Set a business plan and start your business 7. Start providing services and carry out the marketing properly

Which technology is the best for eCommerce website development?

Two main technologies are important for eCommerce website development - front-end and back-end. The front-end deals with app development, while the back-end works with the digital frameworks of the organization and its management. Another technological aspect is the OS on which the total system can work, like macOS, Microsoft Windows, and Android. Apart from these, eCommerce websites need databases and storage too.

How much does it cost to build an eCommerce website?

Since developing an eCommerce website has multiple aspects, the cost of developing one can vary a lot. The size of the website and the customer options also determine the cost of development. Based on the current (approximate) calculation, developing a small eCommerce system can cost more than $11,000 on having light traffic However, it can dramatically rise above $442,000 yearly if the website is big and receives a lot of traffic.

Can my eCommerce store be hacked/ attacked by a virus?

Yes, your eCommerce website can be hacked easily and face a virus attack. Hackers always look at websites as the source of a huge amount of data. Vital information, like credit card numbers and bank details and be easily stolen from an eCommerce store. Moreover, hackers can easily input malicious data about a brand on an eCommerce platform and bring down its credibility. Many illegal organizations pay hackers to execute such unethical hacking.

Does your company offer a custom eCommerce development solution?

Yes, our company offers you a custom eCommerce development solution that can help you manage your business efficiently. Brainvire is trusted by eCommerce proprietors and they are making an outstanding profit in the market. We have brands, like Deloitte Technology, Fast50 and Fortune 1000 in our esteemed client base. Apart from customized eCommerce development solutions, you can get the best consultations on the industry from our experts. All you need to do is check out the official site of Brainvire.

How much time will it take to develop an eCommerce website?

Generally, a well-performing eCommerce website can be made in 6 to 10 weeks by an efficient team. At Brainvire, you can be sure about getting an eCommerce website within 6 to 10 weeks. However, it depends on the size and characteristics you want to add. You can easily track your website while it gets ready and we can also offer a chance to you accessing the beta versions too.

Will I get dedicated resources for my project?

When it comes to eCommerce website development, you can be sure about getting enough resources for the project. While talking with our executives, you can clarify your vision regarding the eCommerce business and the goal you want to achieve. Our experienced executives can present the right solution to you while pitching the most affordable price
Do you provide eCommerce development services in the USA?

Yes, Brainvire actively serves the US with eCommerce developing services. All you have to do is visit our website and access the contact details. You can call our staff directly to get guidance regarding the procedure of eCommerce development. You can also query about the payment procedure and the tenure within which you can get the service.

Will you support me after the eCommerce website developed?

Brainvire is always dedicated to supporting the customers in all stages of eCommerce website designing. All executives working in the company have outstanding experience in developing eCommerce websites. Our dedicated team will support you to minimize any unfavorable situation where your website is facing a problem. Brainvire enhances on-time delivery and you can bet your bug-free websites on time. You can also rely on us if you want to advertise your store on digital media with the help of PPC ads.

Why choose Brainvire as a ecommerce development company for online store development?

Brainvire has transformed several businesses with their eCommerce expertise, developmental, and execution aptitude. This aptitude works in favor of eCommerce enterprises and they walk the path of recognition and excellence.

Which platform is best for eCommerce web development for my project?

The task of choosing a platform needs an expert's opinion. Experts can examine different factors such as functionalities, design, framework, and features among others to decide the right platform for your eCommerce web development project.

How i can hire Ecommerce website developers from Brainvire?

You can hire an eCommerce website developer from Brainvire within a few clicks. You can either write a mail to us or simply call us and we will guide you.

Does your ecommerce developers are certified?

Brainvire's eCommerce developers are certified and experienced. Brainvire is an abode of skilled and talented developers that can make optimal use of eCommerce dynamics for your firm.

What are the benefits of hire ecommerce web developers?

The most prominent perk of hiring eCommerce web developers is that you can eliminate unwanted errors. They have an ingenious understanding of what works and execute the same for eCommerce entities. This way, your firm can earn much-needed returns from the well-designed eCommerce website.
700+

Ecommerce Projects Live

$10M+

Transactions Everyday

800k+

Products

500+

B2B Clients