Grab Opportunities with Our Cloud Computing Services
Software as a Service (SaaS)

Take advantage of Brainvire's SaaS solutions to easily handle and upgrade your cloud systems. With our Software as a Service model, you can lower your expenses, quickly create innovative cloud computing services solutions, and leverage the potential of the latest tools and technologies to stay ahead of your competitors.

Platform as a Service (PaaS)

With our robust and profitable cloud platform solutions, businesses can develop, expand, embed and launch various cloud apps with complete ease. The in-memory, OpenPaaS solutions we deliver also help you reap myriad benefits.

Private Cloud Solutions

Migrate all your essential SAP apps to our privately managed cloud system, which is fully customized according to your requirements, as well as secure and highly scalable. We also offer private cloud solutions to help you simplify IT and speed up the process of cloud adoption.

Infrastructure as a Service (IaaS)

Select our secure, hyperscale IaaS solutions to build a cloud system with a robust infrastructure. With our cloud computing services, you can also manage and deploy your applications to a private cloud system.
Cloud Collaboration
Working with Organizations to Build Unified Communication Equipment and Increase Their Productivity
We offer exemplary cloud collaboration solutions to several companies, and help them reap the benefits of various enterprise-grade communication tools.
Some of the services we provide are:
Improved Collaboration

Enhanced ROI

Greater Efficiency

Better Customer Relationships
Proudly offering our cloud collaboration services to a set of diverse clients across the globe
Public Cloud
Working with Businesses Around the World to Help Them Improve Their Performance and Growth
With our public cloud solutions, organizations can easily expand their business in the market without worrying about infrastructure management.
Our public cloud computing services include:
Virtual And Shared Servers

Reduced Expenses

Cloud Platform Development

Reduced Maintenance
Helping businesses expand their operations to the digital world
Cloud Backup
Worked with Prominent Companies to Help Them Remain Operational During Uncertain Times
We analyze your development processes and business infrastructure to identify any issues and help back up essential data for business continuity.
The backup services we offer include:
Greater Reliability

Profitability

Unbreachable Security

Operational Stabilization
Partnering with businesses to help execute a disaster recovery and business continuity plan
Helping the C-Suite
Our customized programs can recognize prominent roadblocks and opportunities affecting the C-Suite.
Chief Information Officer
Tailored cloud strategies to guide the top executive to evolve, revolutionize, and design a futuristic framework for the enterprise.
Cloud Solutions We Offer
We deliver secure, robust cloud solutions.
Our Excellent Services
Application Hosting

Cloud Security

Safe File Sharing

Business Continuity

Email Hosting

Server Hosting
Our Offerings
Cloud Infrastructure Solutions

Brainvire's agile, robust cloud infrastructure services help your organization improve customer experience and other business operations.

Cloud Migration Solutions

Speed up the process of migration to cloud systems with our in-depth proficiency in infrastructure and apps, combined with cutting-edge technology.

Managed IT And Cloud Solutions

Take advantage of our cloud computing solutions and leverage their potential to speed up the delivery of your app to targeted users.

Cloud Software Solutions

Develop seamless connectivity with your customers and drive more leads to improve your revenue using cloud computing platforms.

Cloud Transformation Solutions

Partner with Brainvire to strategize and streamline the cloud migration process. With our services, you can easily redraw your cloud computing road map.
Our Cloud Services Offer Myriad Benefits
Transform Your Cloud Infrastructure

Get top-notch security, profitability and speed with our cloud migration, app modernization, and high-performing cloud computing services. Engage our services and experience a streamlined infrastructure.

Modernize with Real-time Data

Receive real-time, in-depth insights about your customers and business with our cloud solutions. You can execute automation on a massive scale, in addition to machine learning, predictive analyses, and data lakes.

Revolutionize Your Business Operations

With our cloud computing services and solutions, you can increase your company's productivity with complete ease. Your business can enable all its employees to develop, communicate, and collaborate with each other anytime, anywhere.

Develop Top-notch Applications

Offer your customers an exceptional and seamless user experience by implementing our cloud computing services and solutions. Use the cutting-edge tools and technology created by our veteran developers to build reliable applications.
DevOps
Brainvire offers myriad tools and technologies to achieve the easy implementation of
DevOps services
. Brainvire offers myriad tools and technologies to achieve the easy implementation of DevOps. With our DevOps solutions, our ultimate goal is to help businesses get past the hurdles faced by their development and operational teams. We make sure you can efficiently and swiftly build software that is free of bugs and errors. We determine the current and future market prospects and suggest the best solution to our clients. Our team is well acquainted with the latest technologies which make it convenient for you to streamline and adapt them in your process. We also provide much-needed post-project assistance and maintenance.
Uninterrupted Integration And Delivery

Our team is capable of integrating and delivering the right systems so that you enjoy improved business efficiency.

Easy Code Deployment

We use simple and needful codes that your team can easily interpret.

Efficiency And Quick Delivery

Our experts set a specific deadline right at the start of the project based on your requirements. They work round the clock to meet this deadline and ensure timely delivery.

Streamlined Business Operations

Our team provides dedicated efforts to organize your business activities. This way, you can manage operations at ease and meet all your business deadlines.

End-to-end Project Management

Brainvire can transform your cluttered business system into a completely contemporary system suitable for modern businesses.

100% Traceability

The professionals at Brainvire will trace the drawbacks of your system, search for the root cause of it, and work towards it. You can review all the actions of our experts from time-to-time.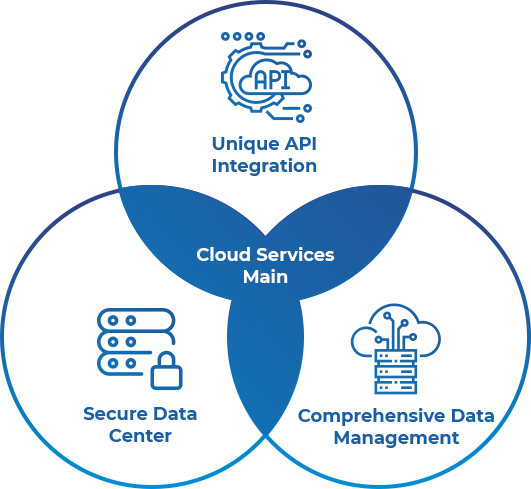 Amazon Website Services (AWS)
The majority of businesses spend over 40% of their budget on setting up a robust infrastructure and nearly 25% on developing unbreachable security. Our
Amazon Web Services and solutions
help you reduce costs by offering top-notch, fully customized cloud services at an affordable rate. Brainvire also delivers an extensive range of AWS hosting services that are in line with your business requirements. From media and marketing to website stores, our AWS offers an array of scalable solutions that are within your estimated budget.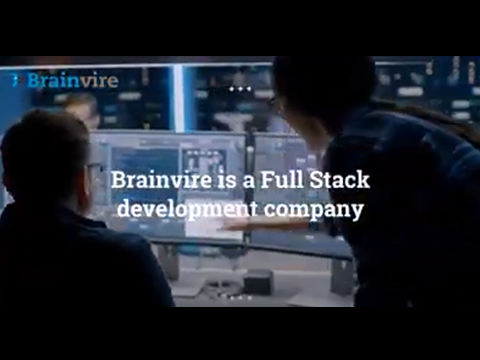 Microsoft Azure
As a prominent cloud app development firm, Brainvire offers complete cloud-first app development solutions. With our incredible
Microsoft Azure services
and use of cutting-edge technology, you can easily create cloud-based apps that are coupled with intuitive designs and the latest front-end execution. At Brainvire, we also help diverse clients around the world to seamlessly build, embed and deploy exceptional Microsoft Azure applications.
Azure Integration Solutions

With our Azure services, we offer easy expansion of data past firewalls for various customers, employees, and business partners. We also help you streamline logistics, media collaboration, B2B data, and supply chain.

Cloud Native Solutions

Brainvire delivers PaaS, SaaS and IaaS app development solutions to businesses in various industries. We offer services that precisely match your business operations, including access compatibility, subscriptions and roles.

Azure Advisory Solutions

Take advantage of our cloud consultation services and easily identify your challenges and issues with the migration process. With our advisory solutions, we focus on helping you establish a robust foundation for your cloud computing systems.

Azure Website Apps

With our Microsoft Azure website app development team, companies can upgrade their business applications with complete ease. We also help you modernize all your apps according to current market trends.
Google Application Engine
Brainvire's team delivers comprehensive solutions for e-commerce businesses. From beginning to end, we take care of everything! You only have to share your project requirements, and our developers will do the rest. For over 16 years, we have helped businesses meet their needs and achieve the success they desire. We also provide 24/7 maintenance and support services at a cost-effective rate. We work around the idea you present and offer any necessary recommendations to ensure that the end result matches your objectives.
FAQS
Why should I choose cloud computing services?

With us as your cloud computing service partner, you can reap several benefits, such as reduced operational and development expenses, cutting-edge technology, a dedicated team of developers, an agile work method, access to diverse platforms, and a shorter development time.

How much do you charge for cloud application development?

The cost of our cloud app development is based on various factors. These include the app category, number of functions and features required, development platform, and time required to build the app.

How much time does it take you to develop the app?

We build applications within one to four weeks, but the time depends on the design complexity, experience of the developer, functionality, features, and testing process. You can contact us for an explanation of our development procedures.
Why is Brainvire the best for cloud computing solutions?

With Brainvire at your disposal, you can experience numerous benefits. They include a pool of skilled developers, a flexible approach, the best international practices, 100% transparency, continuous communication, on-time delivery, cost-effective solutions, and robust maintenance services.

Do you offer your clients after-sales services?

Absolutely! We not only help you with the development process, but ensure your project functions smoothly. Our team keeps tabs on the project's performance and upgrades it according to changing market trends.
1500+

Web Projects Completed

500+

Mobile Apps Developed

800+

Resources Strength

500+

Happy Clients Worldwide