Bringing your ideas to life
Advisory

Charting digital roadmaps through strategic solutions

Design

Redefined design thinking process, crafting product of tomorrow

Engineering

Industry 4.0 solution using AI/Ml, IoT, Blockchain with mobility
Global Leaders In Digital Innovation
Our Clients Simply Love Our Work
Rated 4.8/5.0 By 500+ clients Digital Transformation services on various platforms
#Client Diaries
We Are What You Need Us To Be
Play Video
Brainvire is dedicated towards achieving project success. They developed a comprehensive solution despite time differences. Our platform is now functional and includes thousands of unique products.
Brian Gavin
CEO - BrianGavin
Client success stories
Digital experiences that delight your customers and grow your business. As the preferred partner for the world's leading brands, Brainvire offers deep consumer insights, robust capabilities in strategy, digital, technology and operations to help you thrive in a changing world.
More Case Studies
Clutch & GoodFirms Reviews
Outperforming competitors by highest number of reviews shows success ratio of Brainvire
In their ongoing testing of the completed work, the partner has noticed significant improvements in the quality of code and usability of the overall solution. The product no longer crashes and contains fewer bugs. The team's transparency and commitment to set timelines added value to the engagemen
Michelle Marcial
CEO, Food Waste Prevention Startup
187 Reviews
Online Grocery Ordering App
On demand grocery solution
Digital Solution for USA's highest growing grocery solution, providing orders at doorsteps from one click on website or app.
View Project
Upcoming Events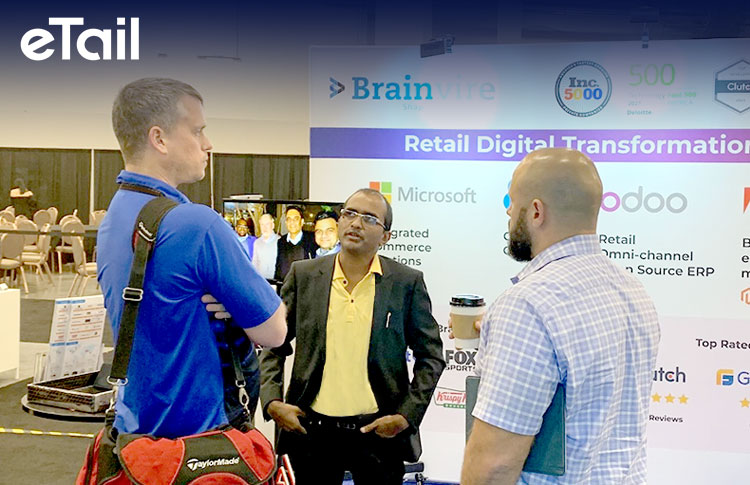 8th - 10th August, 2022
8.00 AM - 6.00 PM EST
The Sheraton, Boston
The eCommerce and Omnichannel Conference
Join us for a three-day conference designed to assist you increase the profits of your business. At our booth you'll encounter action-packed stories, disruptive techniques, and tactical discussions.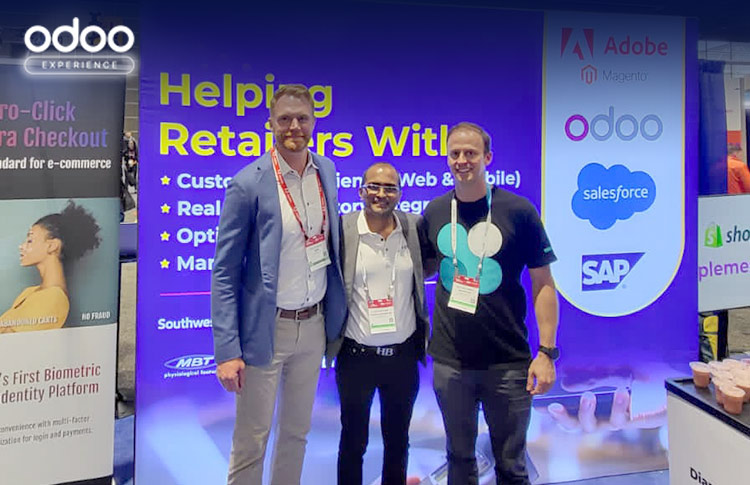 12th - 14th October, 2022
9 AM to 6 PM CEST
Brussels Expo - Palais 10, Belgium~
Learn From The Best In The Industry
Join us to talk more about Odoo's best practices, development, functional capabilities, and business growth from around the world at this year's conference. You will be the first to see the newest version of Odoo, which will be unveiled at the event.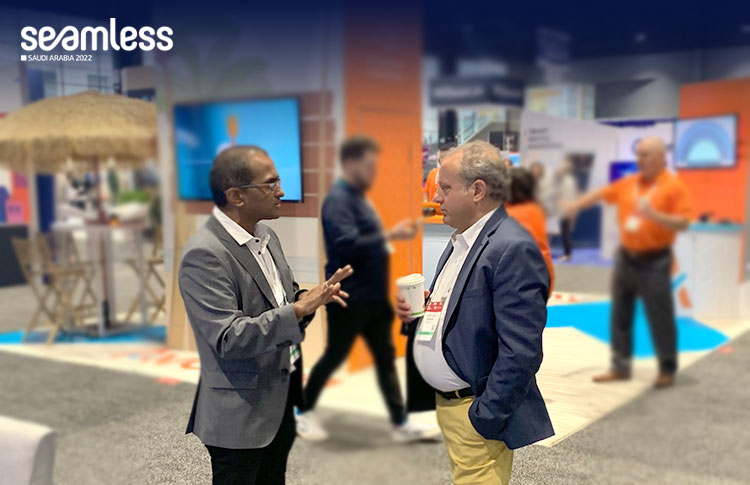 2nd - 3rd November, 2022
8:30 AM - 5:00 PM AST
Riyadh International Convention and Exhibition Centre, Riyadh
Get Ready to go Seamless in Saudi Arabia 2022
Seamless is Saudi Arabia's biggest and trendiest event encompassing the newest innovation in payments, finance, retail, and e-commerce. Join us in Riyadh at our booth to discuss how we use money and transact trade via retail and eCommerce channels.